To try the maximum Baltic amber healing properties, it is preferable to buy it where it originates from — the Baltic Sea coast. Is there any other store to provide you with authentic amber teething necklace, but ours? We ship the purchase to our customers directly from the shores of the Baltic Sea, from the sunny city of Klaipeda.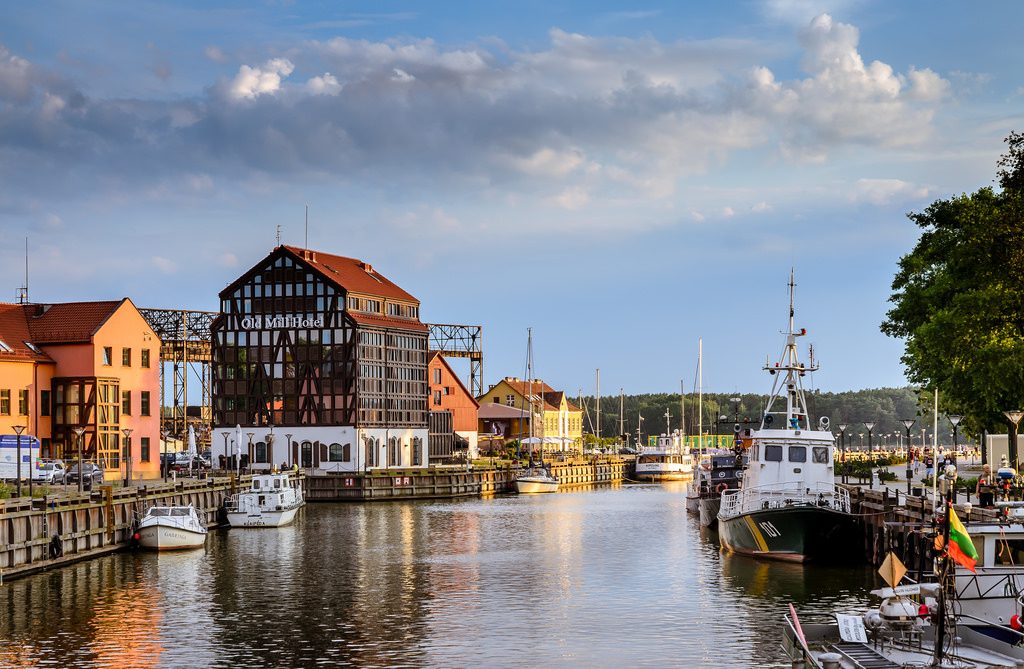 You can choose from raw amber teething necklaces, which made of unpolished (unprocessed) Baltic amber beads. These type is one of the most popular cause of higher concentration of succinic acid comparing to polished types (baroque and olive).
Amber teething necklace
Using Baltic amber as a sedative for teething pain is a popular method in European countries. Succinic acid of the mineral gets warm when touched against the skin, and then it starts penetrating into the bloodstream of a kid. Thereby, gum soreness is relieved. Besides, mineral can calm down baby's nervous system, letting baby and his\her parents rest properly.
Baby amber necklaces are made with care for sensitive skin of the baby. The design of the product guarantees comfortable and safe use.
All 3 bead options are softly rounded and lay comfortably against baby's skin which results in the best contact and maximum effect.
Baby bead necklaces are available in 3 sizes – 11", 12" and 13". (always measure the baby's neck to know the right size for your baby).For baby's comfort amber beads should not be too short nor too long.
* Retail customers visit amber teething necklace wholesale page.
Why to buy from Us
Choosing us you get authentic amber teething necklaces and bracelets made from highest quality amber (Lithuanian amber).
All orders are professionally packaged with zero chance of amber piece being damaged or broken while shipping.
Secure ordering with 128 bit encryption. We except all major Credit Card options – VISA, MasterCard, AMEX, Discover; as well as Paypal.
Fast shipping. We do same day shipping for all the items – so you can expect fast delivery time.
Amber necklaces for kids are an alternative to traditional teething remedies: medicine for teething, baby teething gels, rings and tablets. Similar to Hazelwood teething necklaces, Baltic amber jewelry is natural, non-invasive, side effects-free way to ease your baby's teething symptoms.
Perfect Gift
Suitable for boys(usually moms prefer darker colors – cognac and cherry) and girls(you might like lighter colors – milky, lemon and honey) it's a original and useful gift. This handmade pretty amber stone necklace is a natural teething remedy at the same time.
Amber Bracelets and Anklets for Teething
Amber bracelet performs the same function as raw amber necklace. You may choose amber anklet for baby if your little one is old enough not to take the ornamentation into his\her mouth. Product line of our online store provides a large selection of beautiful and high quality genuine Baltic amber bracelets. This jewelry will perform not only therapeutically, but also please your baby in aesthetic way. Scientists proved that "sunny" amber color eliminates distemper and calms down the nervous system.
You can also purchase matching baby amber anklet\bracelet and make it set – necklaces plus bracelet. They look great and provide effective teething pain relief. Or even add mommy matching necklace to the set. All 3 pieces will have same colored beads, string and clasp. Bracelets come in 5″ and 6″ sizes, mommy necklace size is 18″.
Bracelets and amber necklace for babies will help replace a large amount of drugs, while strengthening baby's immune system and relieving his\her gum pain during teething. We provide you with certified and quality baby amber products at affordable prices and with quick delivery.